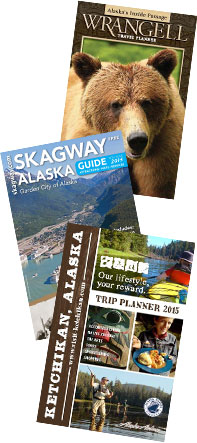 Get Inside Your Alaska Adventure
Order a Southeast Alaska/Inside Passage vacation guide today and let the planning begin. It's easy to do. Simply check the destinations and/or services below and we will mail you a printed visitor guide. Or, download any of the available digital copies now. We are unable to mail printed guides to locations outside the US or Canada. International visitors are welcome to download the digital versions:
Downloadable guides:
Juneau | Haines | Ketchikan | Sitka | Wrangell | Petersburg | Gustavus

Asterisk (*)
indicates required field.