This page is how you can get from where you are now to stepping off a helicopter at the top of a mountain with nothing between you and the untouched powder but a pair of skis, to hiking up a glacier, to reeling in a fish bigger than your golden retriever.
This is where you'll find the land of bears and whales, of mist-shrouded forests and ice-covered fjords, the land of Gold Rush ghosts and totem poles and stories you'll be telling years from now. Plan your escape. Click on any community below. Each is unique.
We're waiting for you.
Ketchikan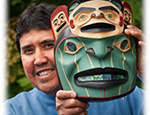 The waterfront city with epic fishing, outdoor adventure and more totem poles than anywhere.
Wrangell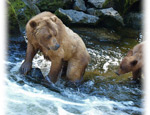 The riverside, oceanfront gem, home to world-class fishing, totem poles and infinite forest
Petersburg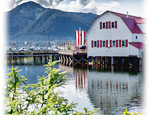 The lovely Norwegian and Tlingit fishing village with sea lions and whales and bears. Oh, my.
Sitka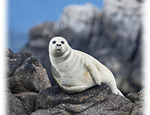 The beautiful coastal city with Russian heritage and access to everything that's great about Alaska
Juneau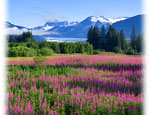 Our beautiful state capital, nestled among glaciers, mountains, ocean and America's largest forest
Haines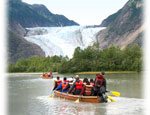 The town with some of the world's best heli-skiing and America's longest fjord on the highway system
Skagway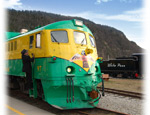 The historical coastal town where the Gold Rush still lives, with shopping, hiking and highway to the Klondike
Whitehorse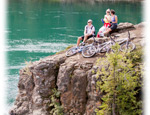 The "Wilderness City" on the Yukon River surrounded by rugged mountains and pristine lakes